Karina Formal Gown Shoot – Savage Sedona Crushed Muslin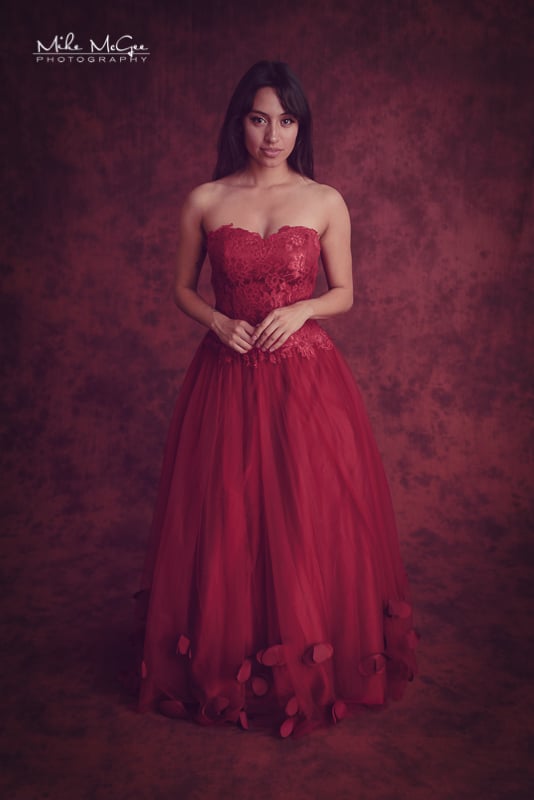 Sometimes it's difficult for me to describe the exact type of shoot I'm envisioning for a particular client. Moody? Artistic? Beautiful? Timeless? Elegant? Maybe it's all of the above. 🙂 For this shoot, I was going for a highly artistic and elegant formal gown shoot, stylized in a way that will bring out the artistic beauty of both the model and the backdrop. I often times see crushed muslin backdrops used in a more traditional setting such as High School yearbook photos, or standard corporate headshots. But this doesn't always have to be the case. Sometimes breaking the rules is what's best, and in this case, with a bit of a pre-planned vision with post-processing/editing and formal styling in mind, I wanted to showcase a muslin backdrop in a more elegant and artistic setting.
In this series, I shot model Karina (@karina.artista) in front of the Sedona Red Crushed Muslin Backdrop from Savage Universal. To compliment the shot, I went with a formal dress that was Burgundy to really compliment the red undertones of the background. I knew that I would be applying some artistic color-grading in post, so these were shot with a softer feathered Octobox, along with additional fill lights to illuminate the background. This was a similar lighting setup and process used in my Bridal Gown series with model Sadaf in front of the Milano (light gray) background. That series was shot in front of a hand-painted muslin. I found that even this less expensive crushed muslin yielded fantastic results that I'm extremely pleased with. Please see the entire series below, and feel free to add a comment if you have any questions. Enjoy!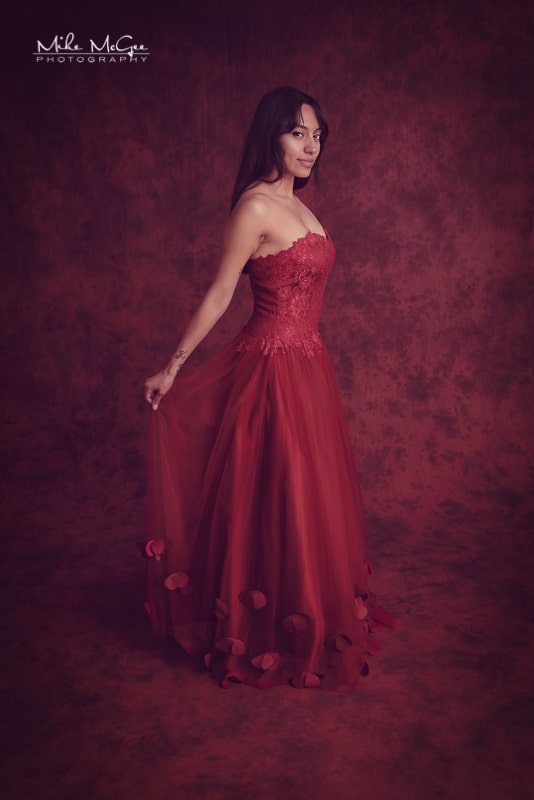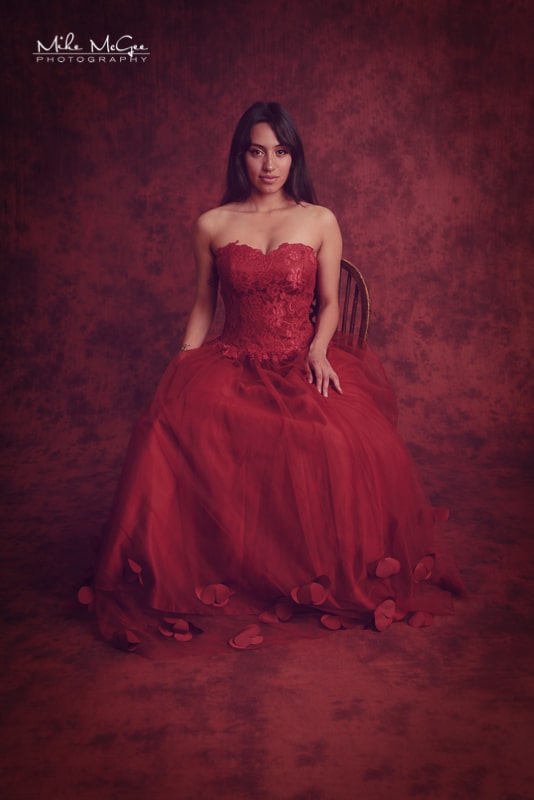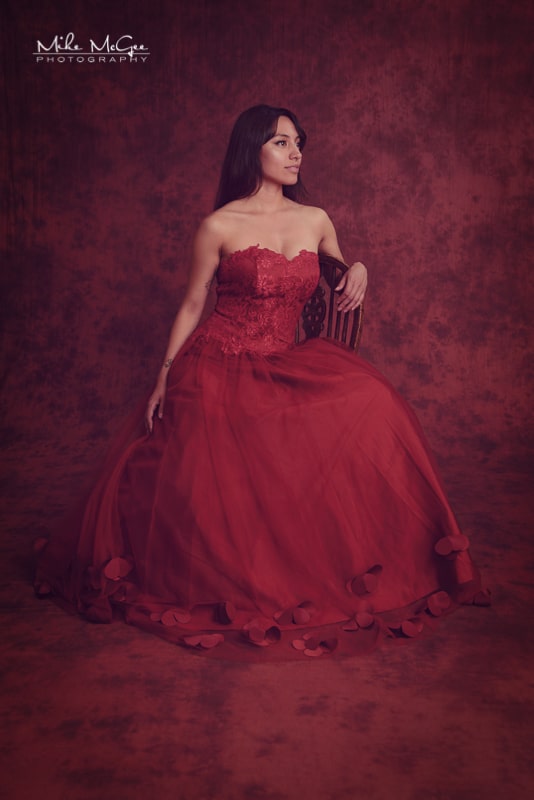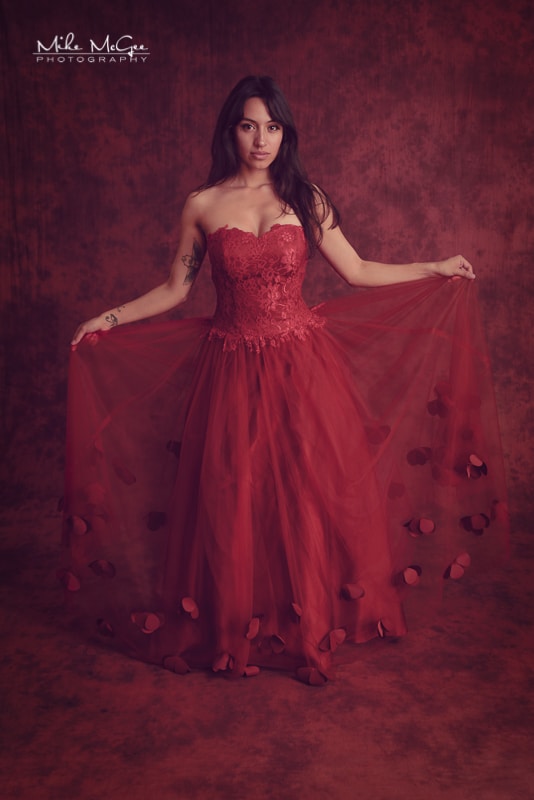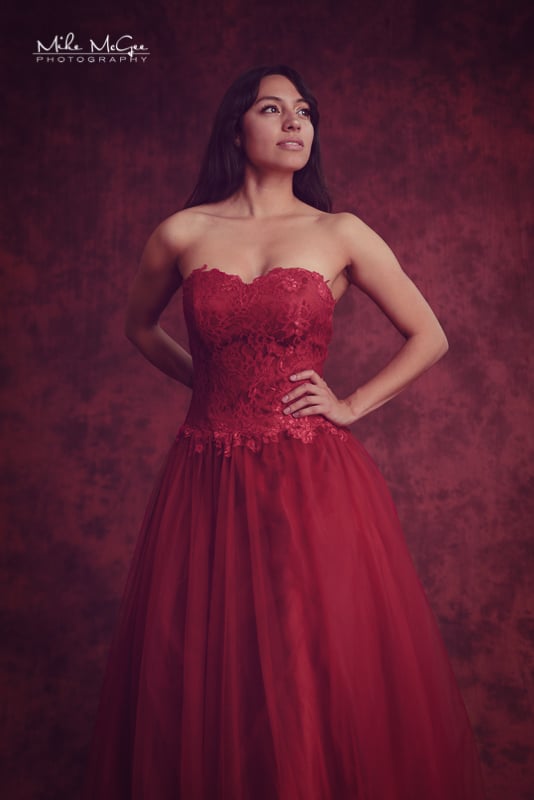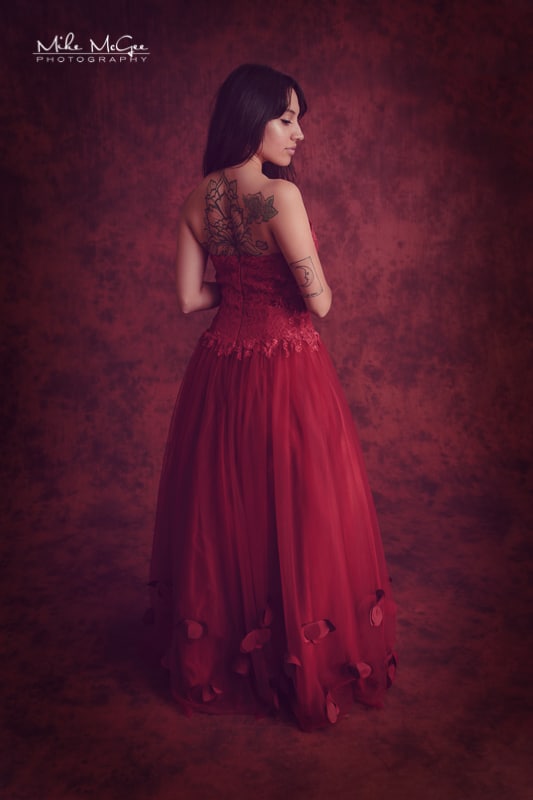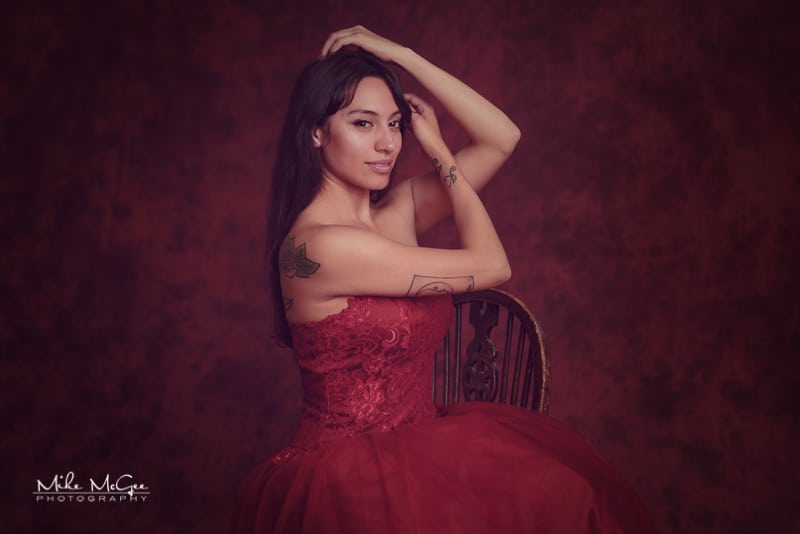 Want to learn more about a photoshoot or have a question?
Interested in a photoshoot? Just use the contact page here to email me with any photo session ideas you may have. If you are interested in portraits or headshots, I shoot professional portraits and professional headshots both outdoors with natural light and/or strobes, or in my San Francisco Bay Area-based photo studio with a wide variety of backdrops and lighting options for many types of projects. Whether you need fashion photography, portrait photography, yoga or fitness photography, headshot photography, an online dating profile photographer, beauty headshot photography, artistic extreme colored gel hypercolor portraits, product photography, modeling digitals for agencies, or anything in-between, I offer various packages for many budgets. I look forward to hearing from you. Let's shoot!
---