Using an LED Light wand to create unique light painting portraits in-camera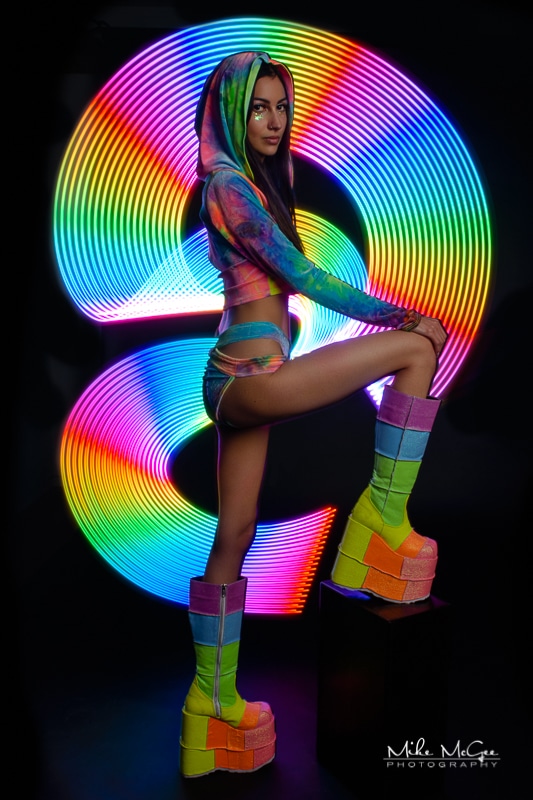 Model Credit: Emma (@emmaarayray)
Photo by Me: Mike McGee (@mikemcgeephotography)
All shots: f/22, 5 second exposure, ISO 100
In case you missed it, I did a full write up and review of the Savage RGB Light Painter Pro LED Wand back in November. Since then, I have had multiple photoshoots with it, and it continues to be incredibly fun and creative to experiment with. Such a fun device!
For this shoot with Emma, we were planning on shooting a rave style shoot with various vibrant festival-style outfits. (Have you seen her amazing rainbow shoes??) So the LED light wand was used here to play off of the vibrant wardrobe colors and do a little light painting in the background.
It should be noted that all of these shots have the light painting done in-camera. This isn't a photoshop composite done in post. Rather, this is a single shot, with the lighting being a mixture of strobes and a long exposure. All shots were taken at f/22, 5 second exposure, and ISO 100. When taken in a completely dark room, (and having the model stand as still as possible) adding the strobe allows the initial blast of light to "freeze time" and provide a proper exposure for the model, while the wand is waved in the background or foreground for the desired light-painting effect.
What makes this even more fun and creative is the ability to change the wand colors on-the-fly, and to dramatically change the look of each image simply by choosing a different LED color. As you can see below, in some shots the camera settings and background are all the same, the model's wardrobe is the same, and even her pose is the same, yet, the only change is from the colors of the wand.
Thus, I was able to yield a completely different creative look from shot to shot, all from a different light painting color or wave technique. It makes it experimenting with different colors and wand moves a must. For example, I never thought the solid yellow LED wand color would work, but not only did it work, it worked amazingly well! Sometimes you have to have try something new and test it out, and I'm glad I did.
If you have any questions about the technique, or want more information, please post a comment/question below and I'll be happy to answer any questions.
Here are some shots from this series: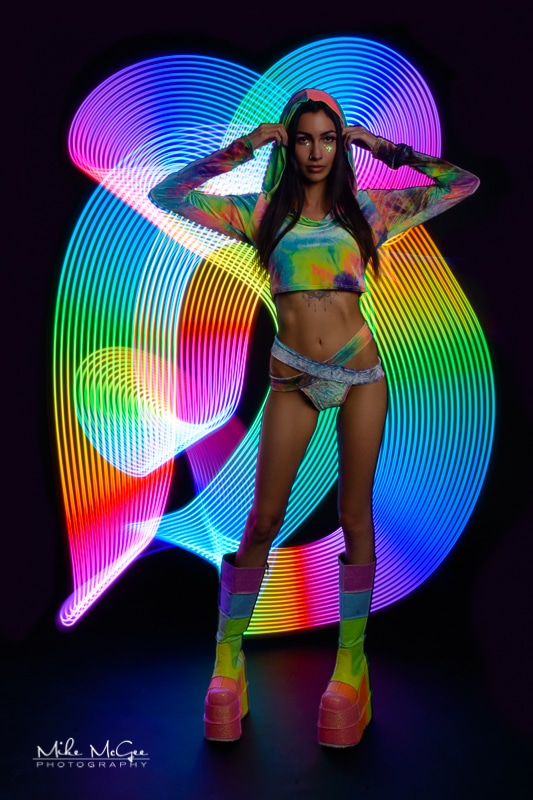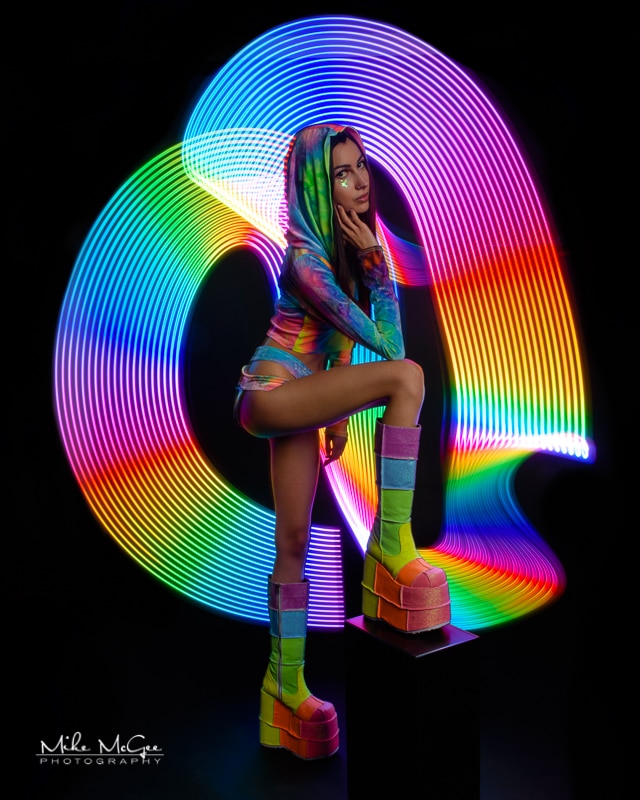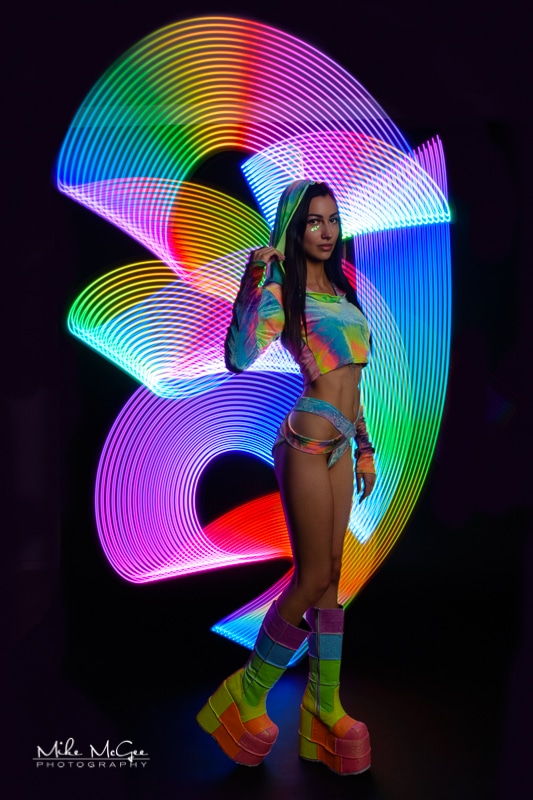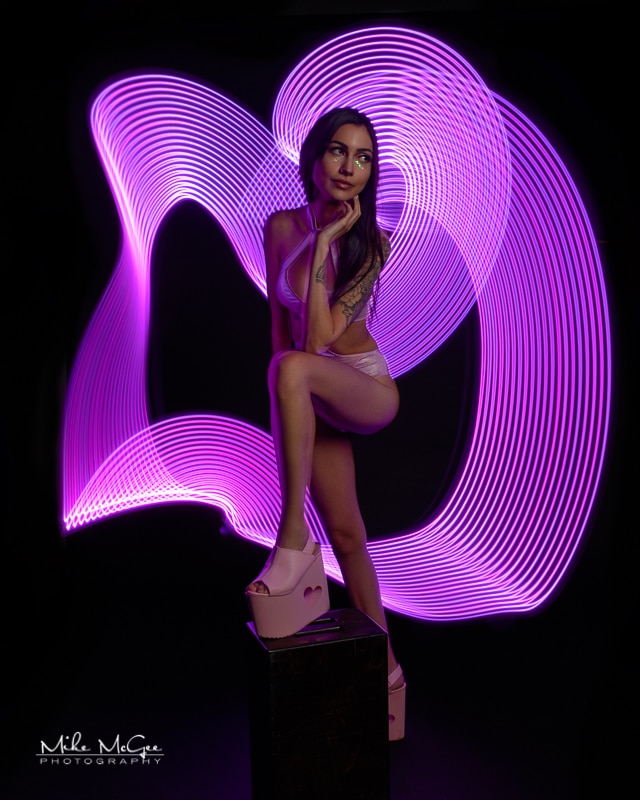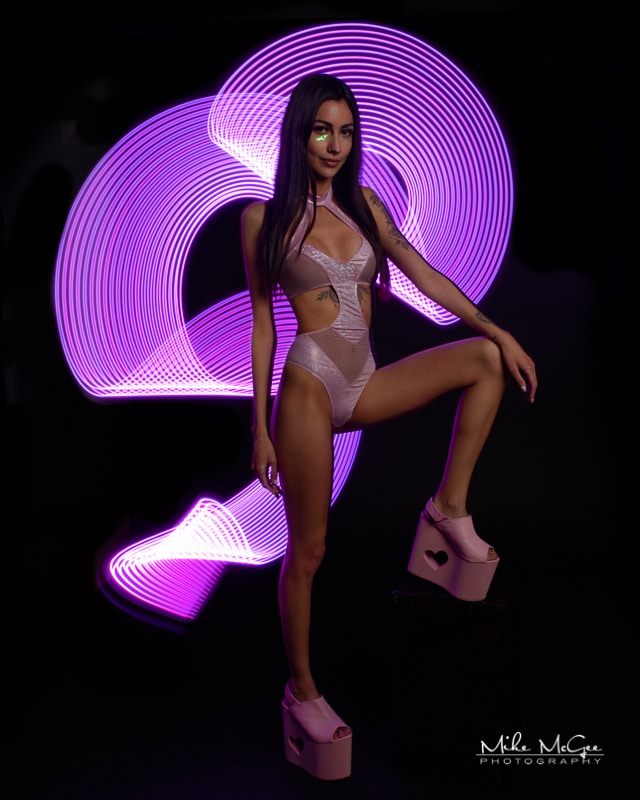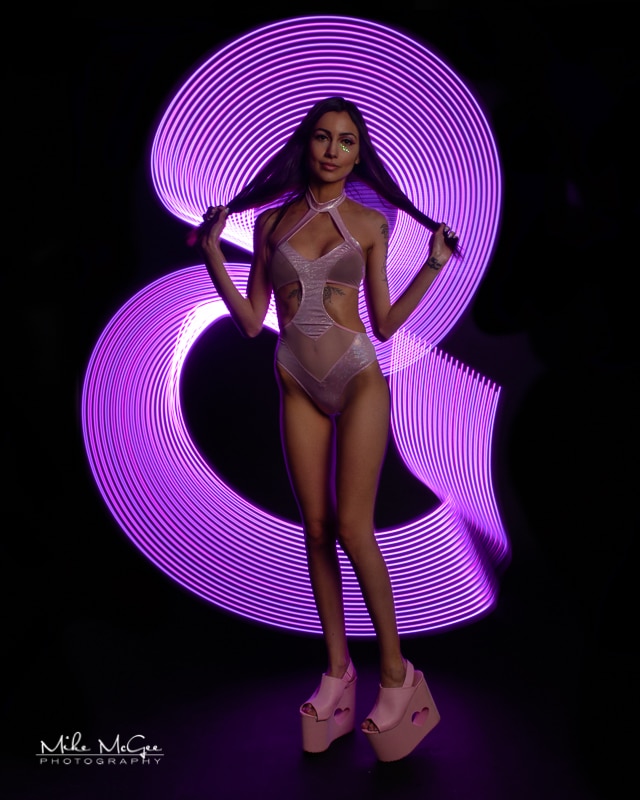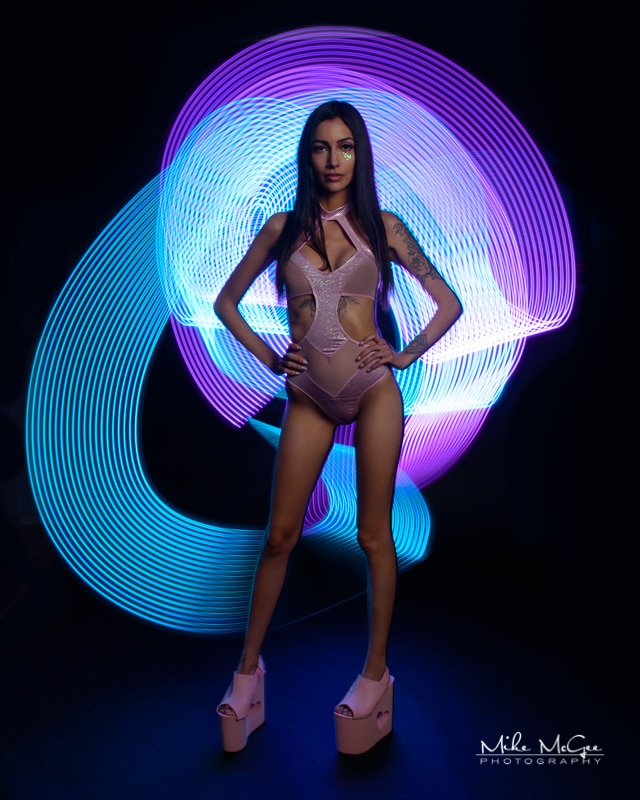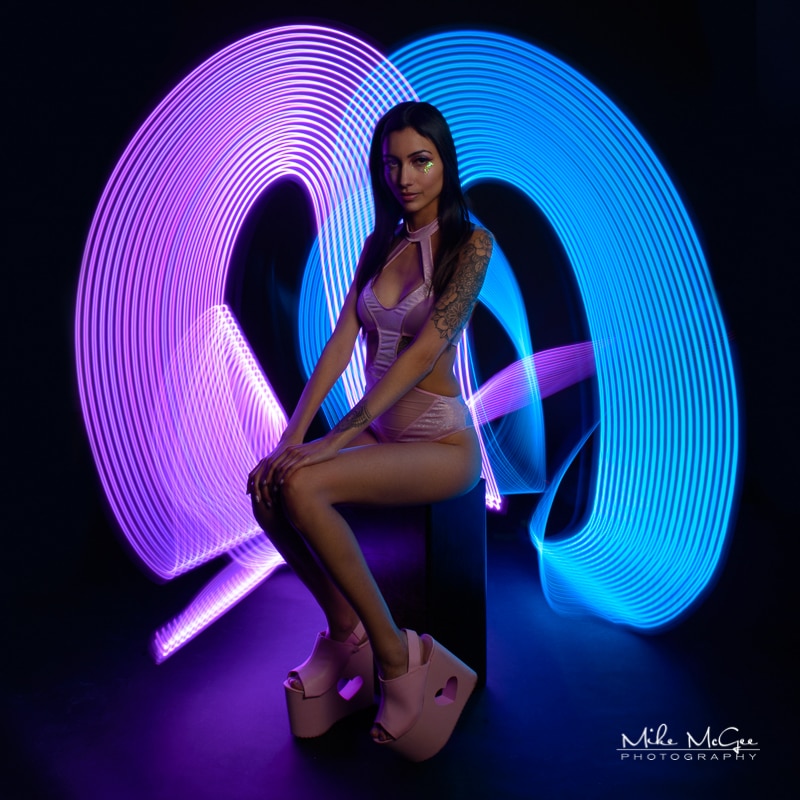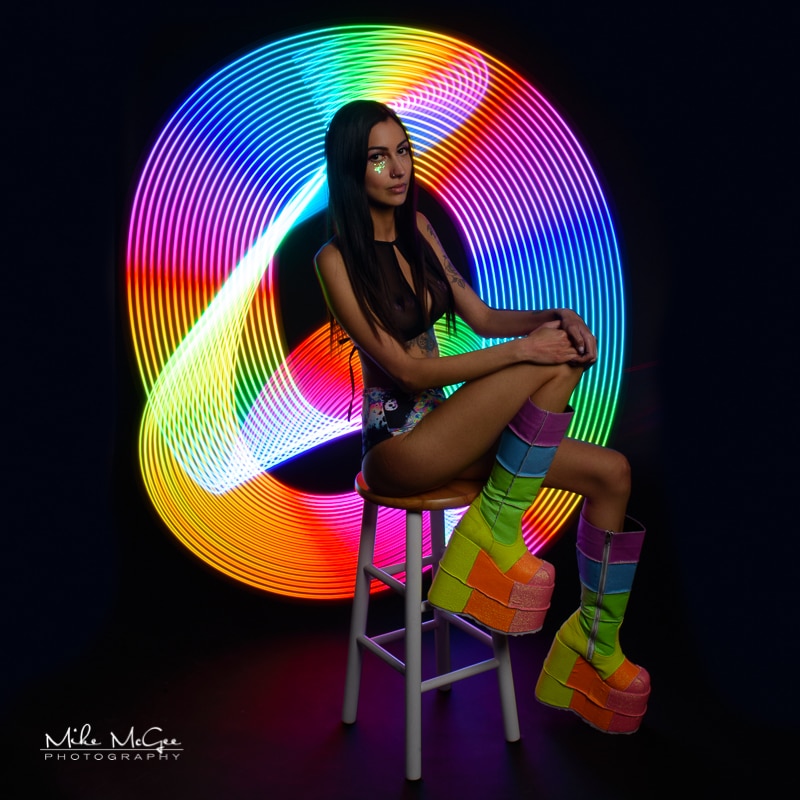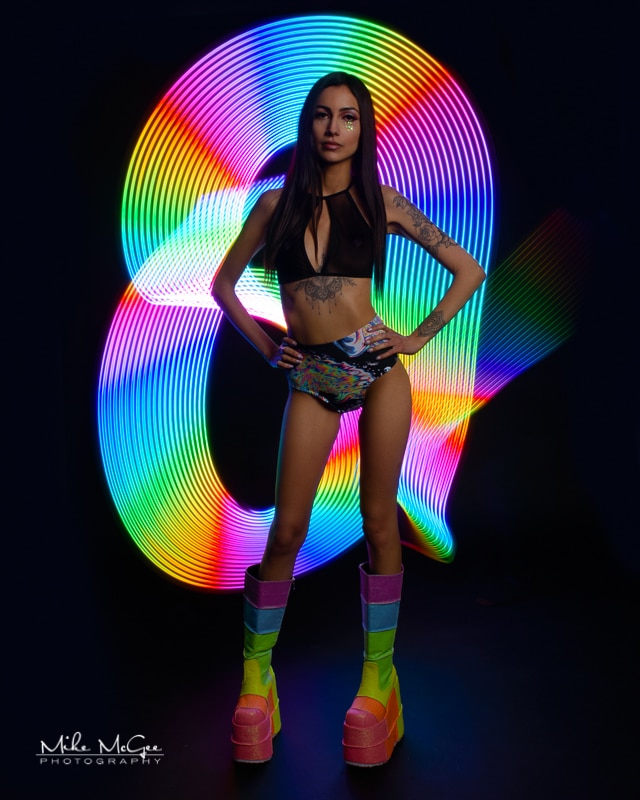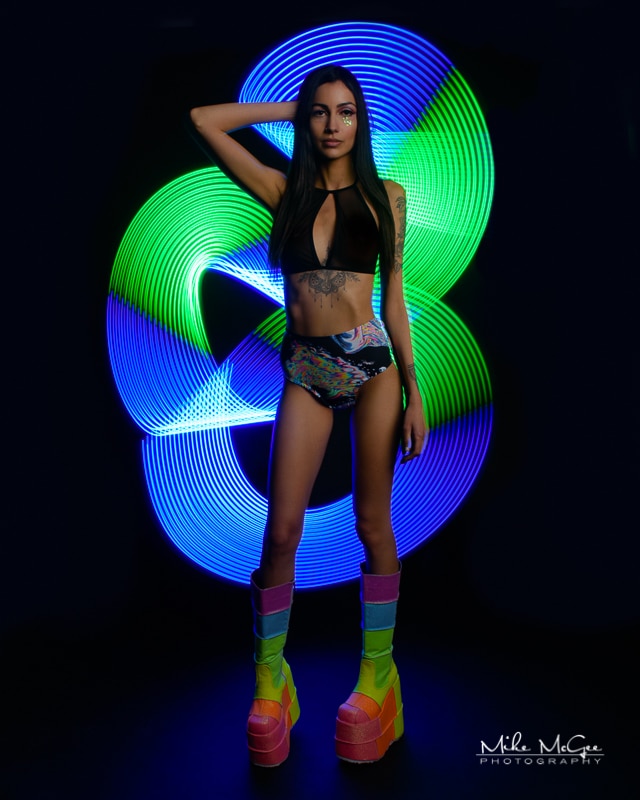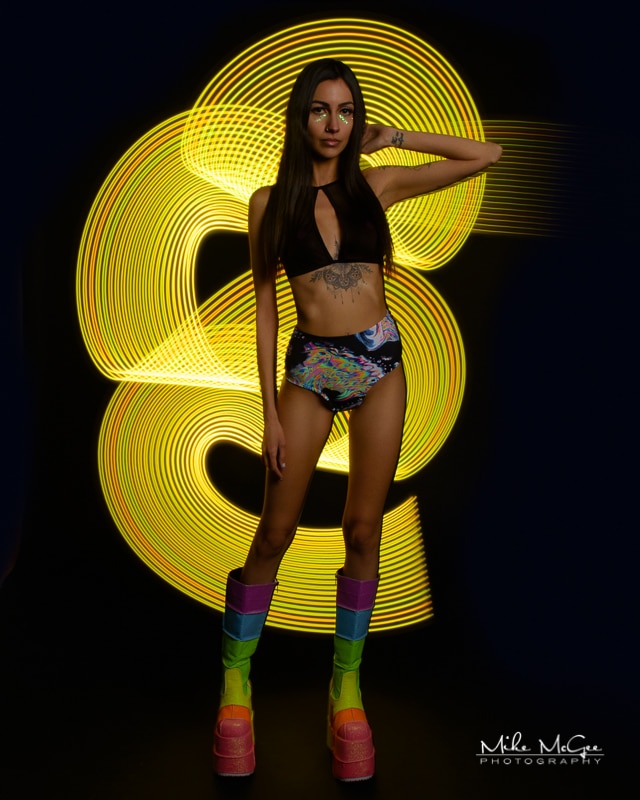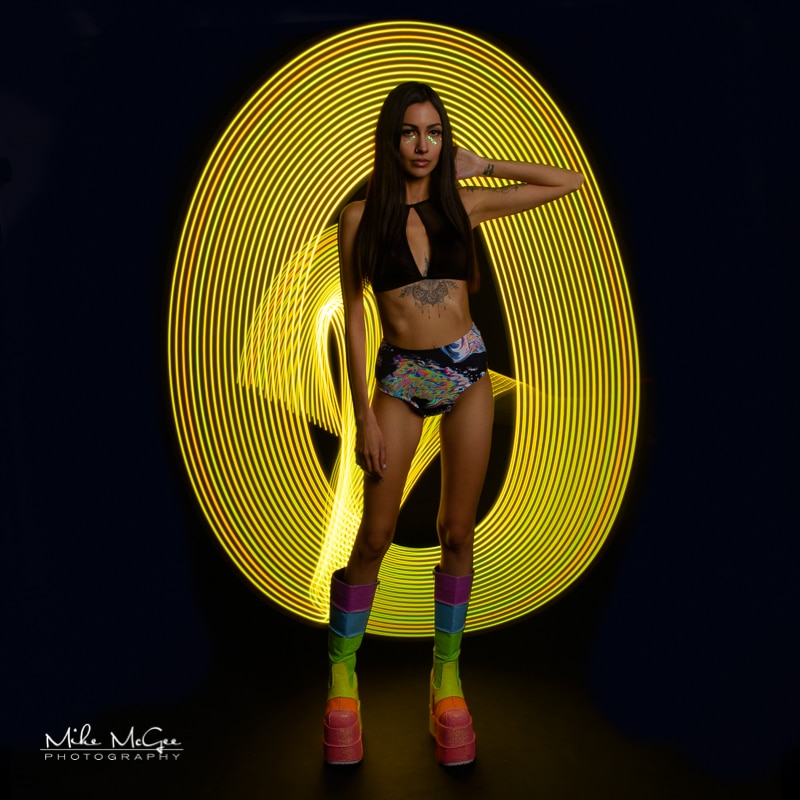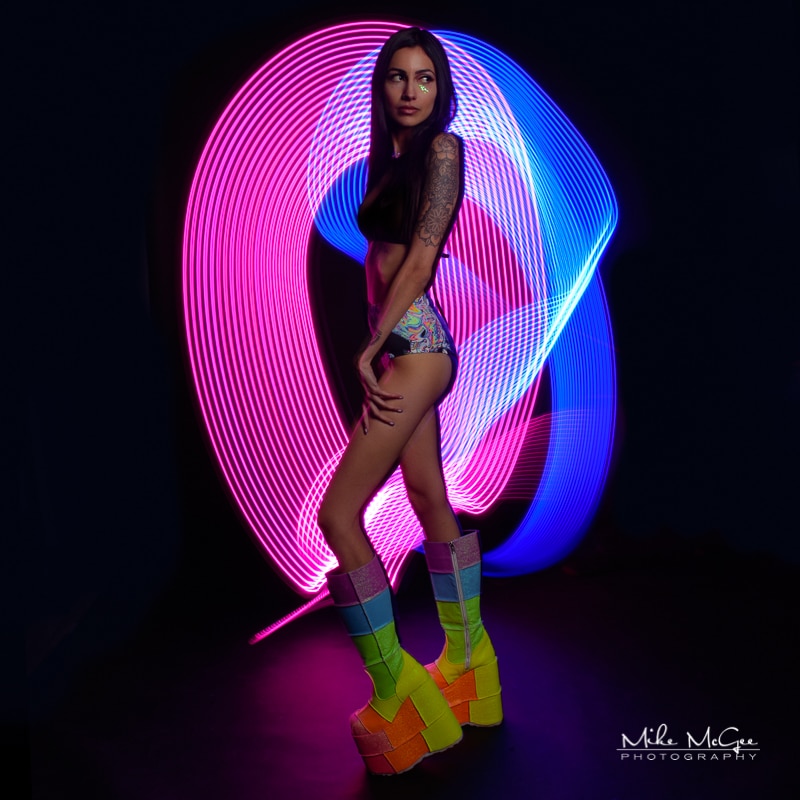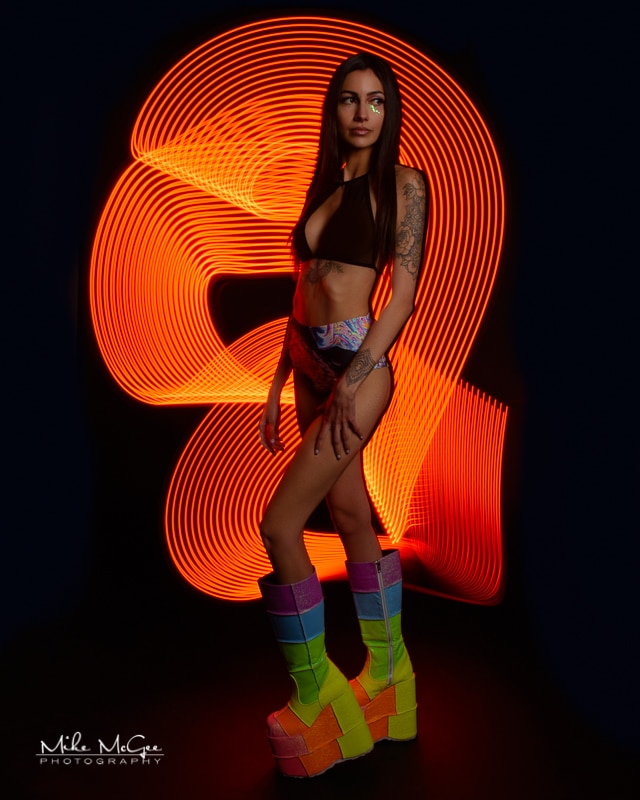 Want to learn more about a photoshoot or have a question?
Interested in a photoshoot? Just use the
contact
page here to email me with any photo session ideas you may have. If you are interested in portraits or headshots, I shoot
professional portraits
and
professional headshots
both outdoors with natural light and/or strobes, or in my San Francisco Bay Area-based photo studio with a wide variety of backdrops and lighting options for many types of projects. Whether you need 
fashion photography
,
portrait photography
,
yoga or fitness photography
,
headshot photography
, an
online dating profile photographer
,
beauty headshot photography
,
artistic extreme colored gel hypercolor portraits
,
product photography
,
modeling digitals for agencies
, or anything in-between, I offer various packages for many budgets. I look forward to hearing from you. Let's shoot!
---
You might also like