To add a bit more punch to my hypercolor photography, this time I incorporated some some orange tulle material to go with the vivid orange colored gel portrait style photos. This series was more suited for boudoir photography, shot with the amazing Shruti (@its_shrushru) in-frame for this series. All were images captured in my studio in Berkeley, CA. There was a flow to this series, allowing the tulle to "float" and times, where motion was captured to stop time. This allowed the tulle material to flow and catch light, amplifying the vibrance of the orange colors.
This is was a three light setup, with two orange colored gels and one key light gelled with teal for a complimentary color palette. As you can see, the tulle really took these images to the next level, and everything just worked.
If you'd like to book an in-studio hypercolor photoshoot or artistic boudoir photoshoot using this unique lighting setup style or another style you've seen on my web site, please just use the contact me area for more information.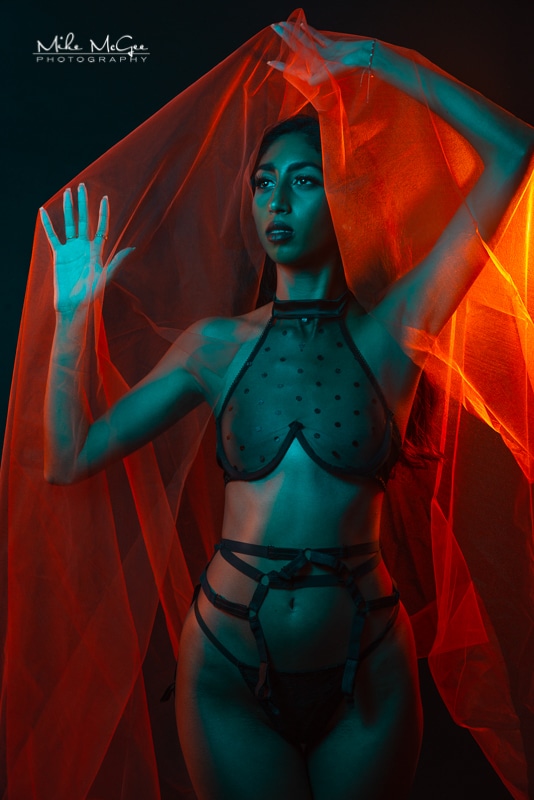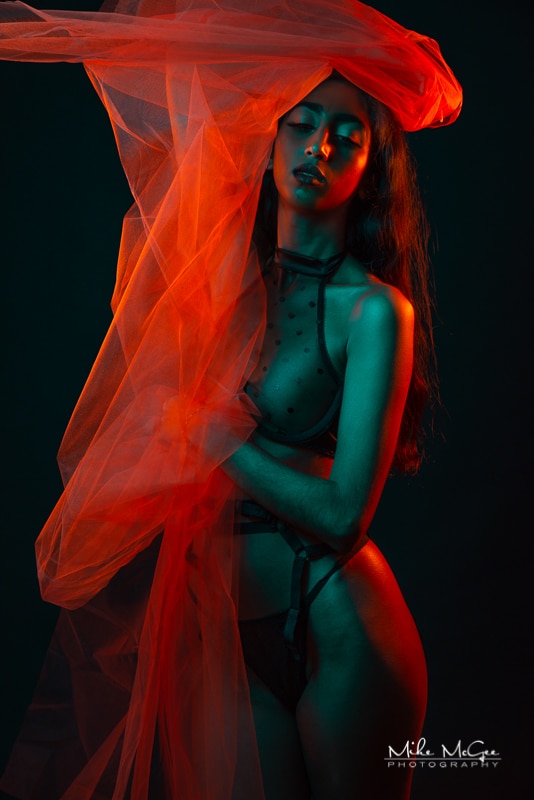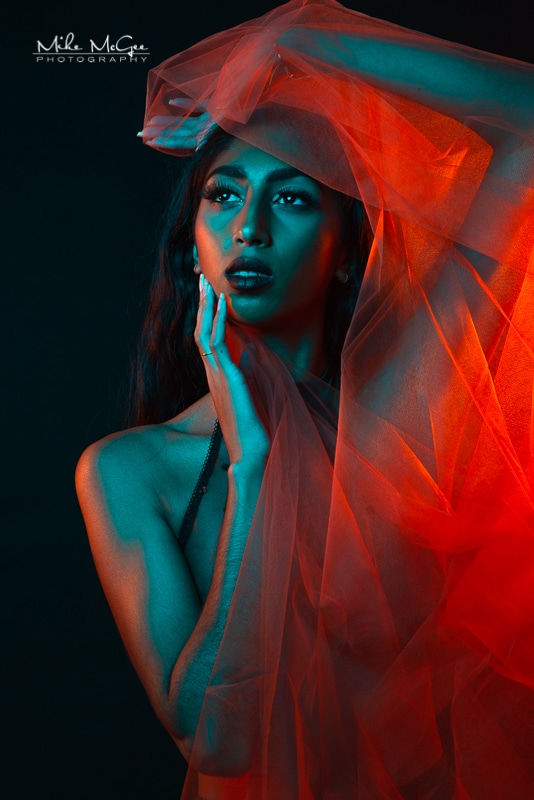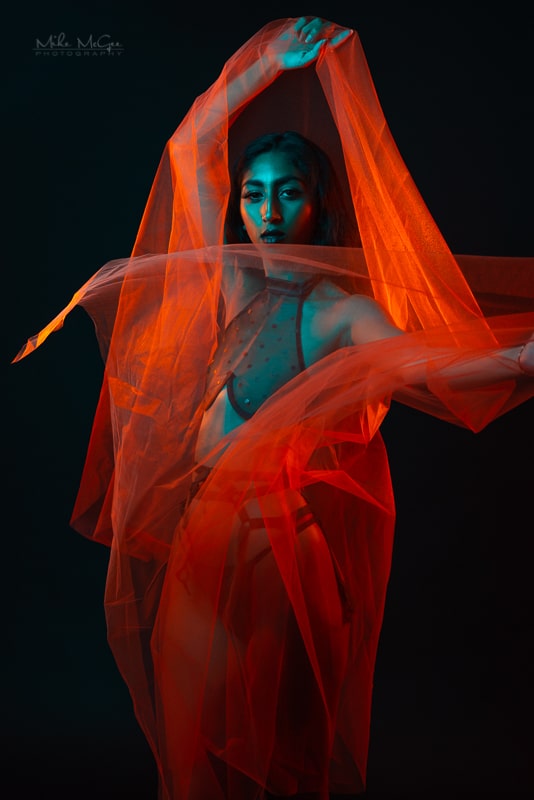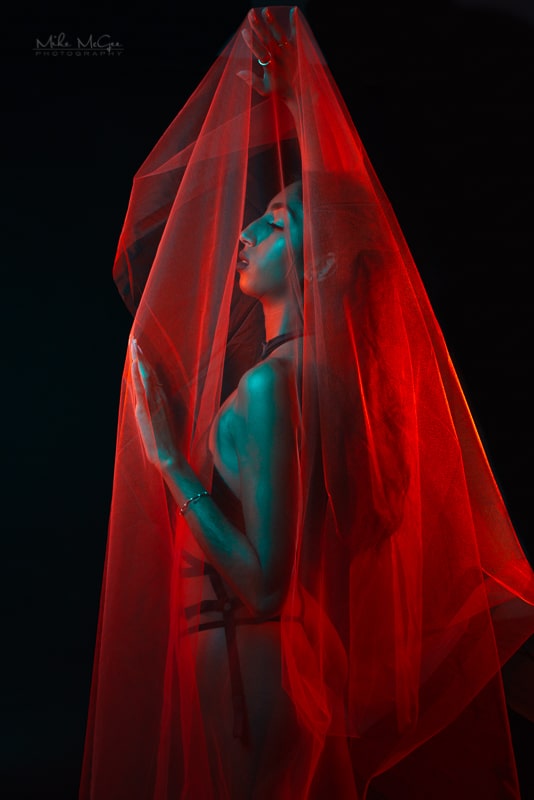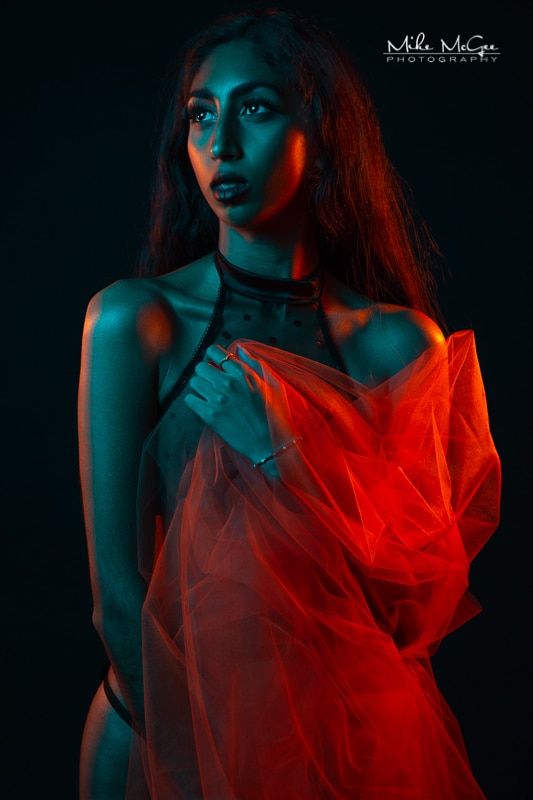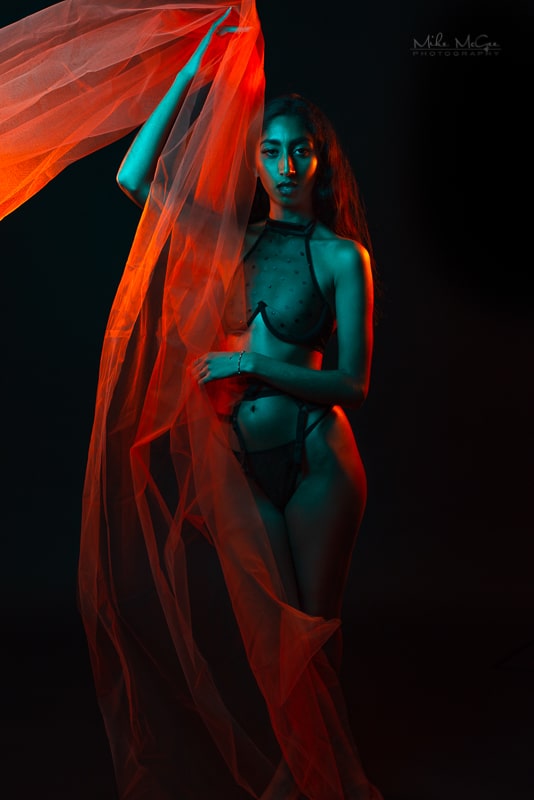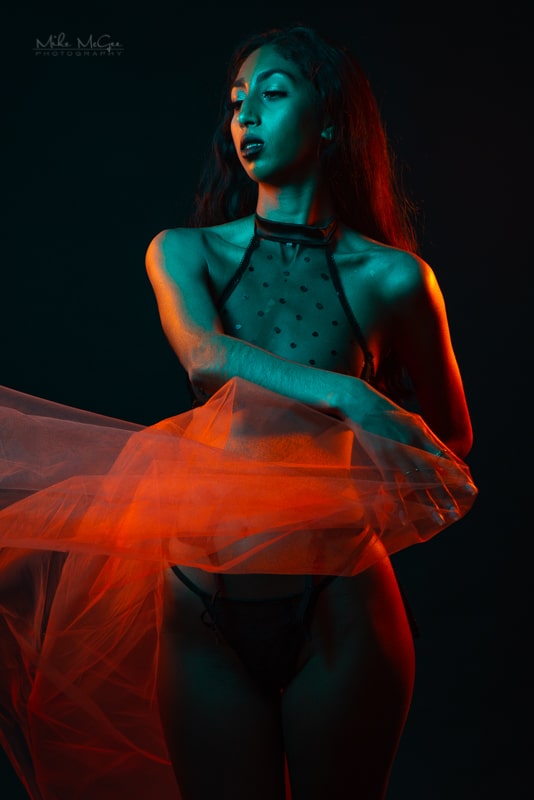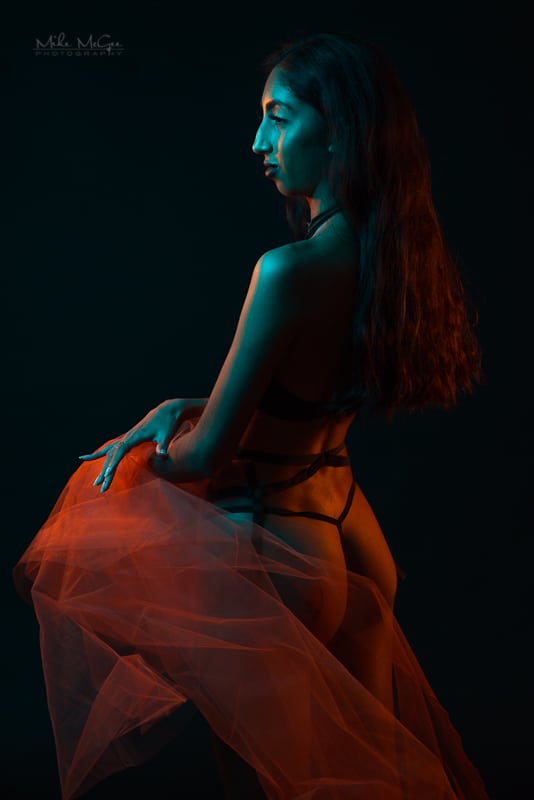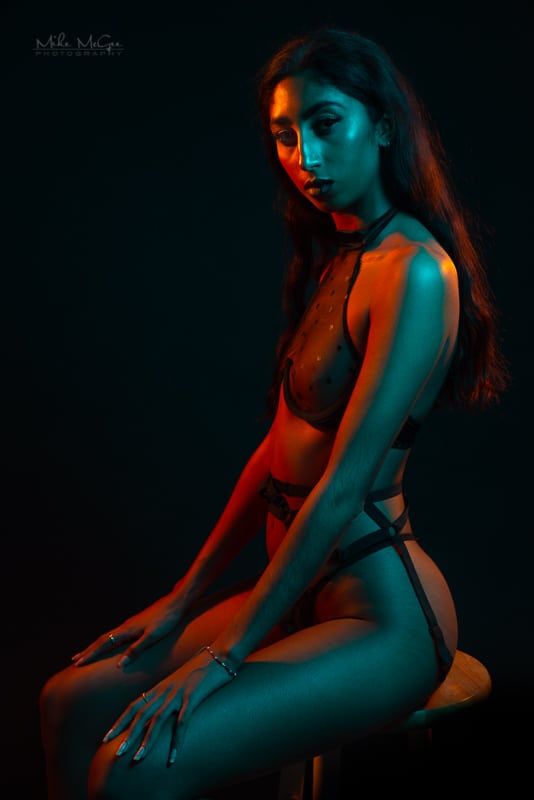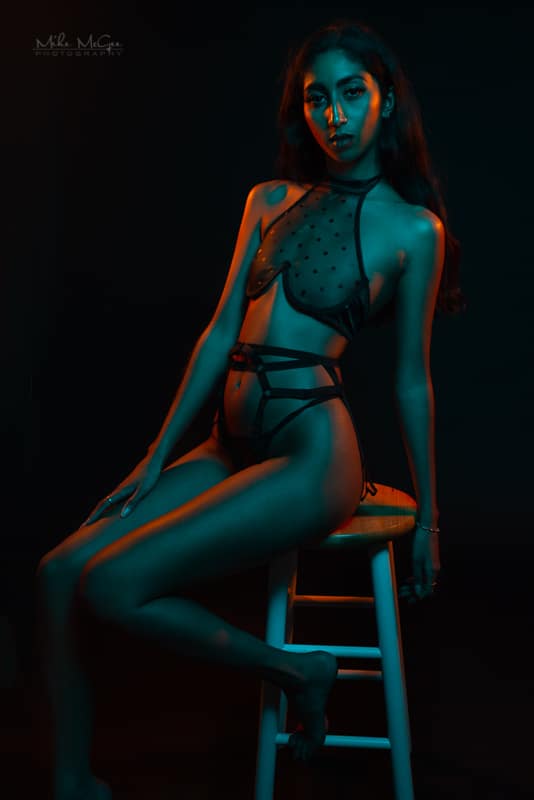 This was a three-look shoot where Shruti did two wardrobe changes, and I swapped out the orange colored gels and replaced them with vivid pink kicker lights and a blue key light to dramatically change the entire look of the series. You can see how just a wardrobe change and lighting change can dramatically change the look and mood of the images below.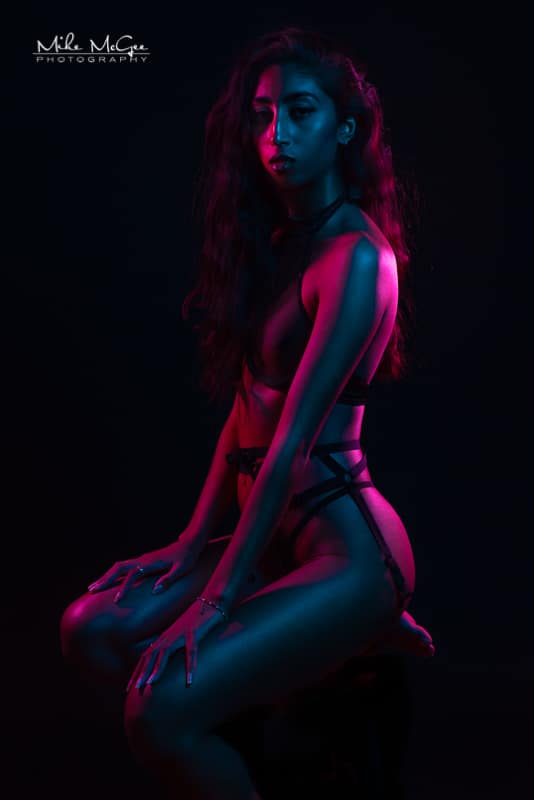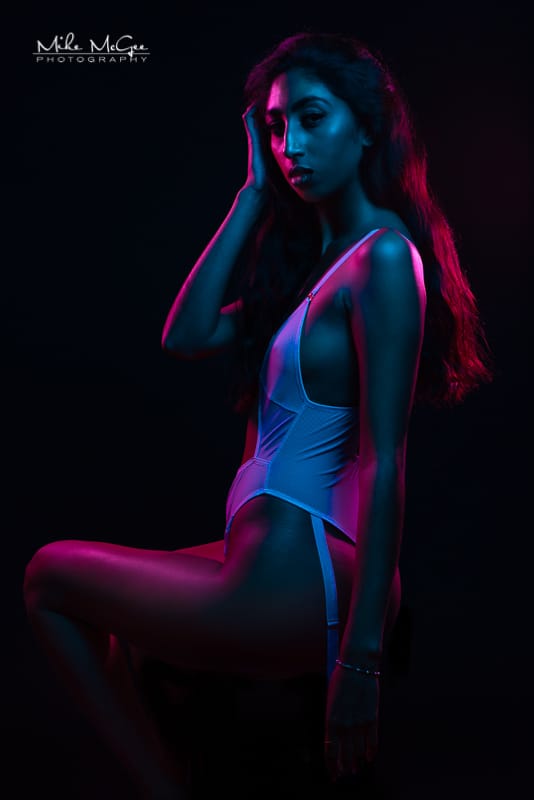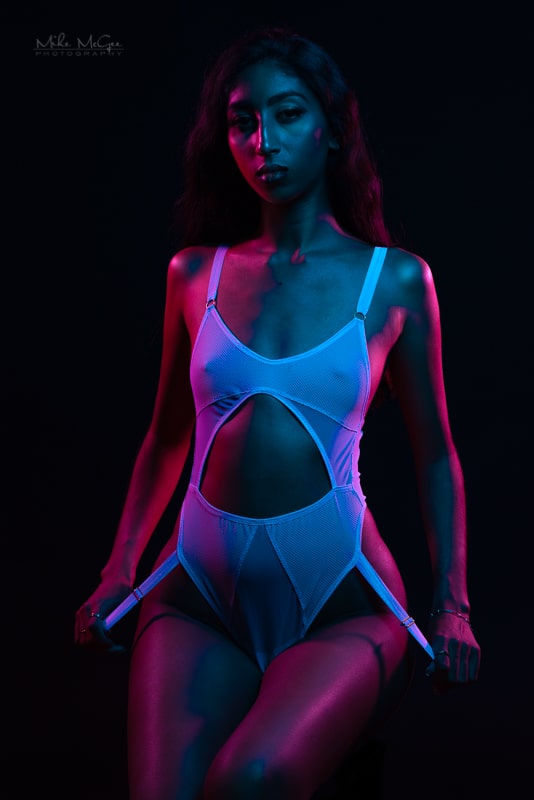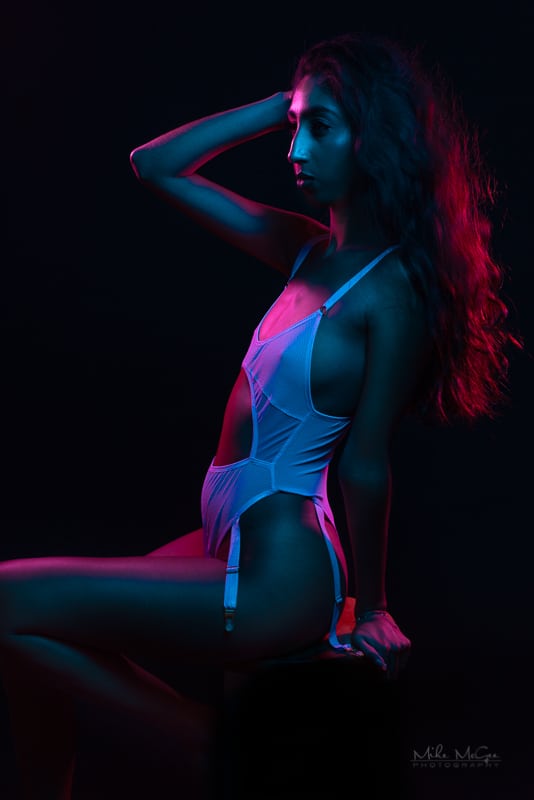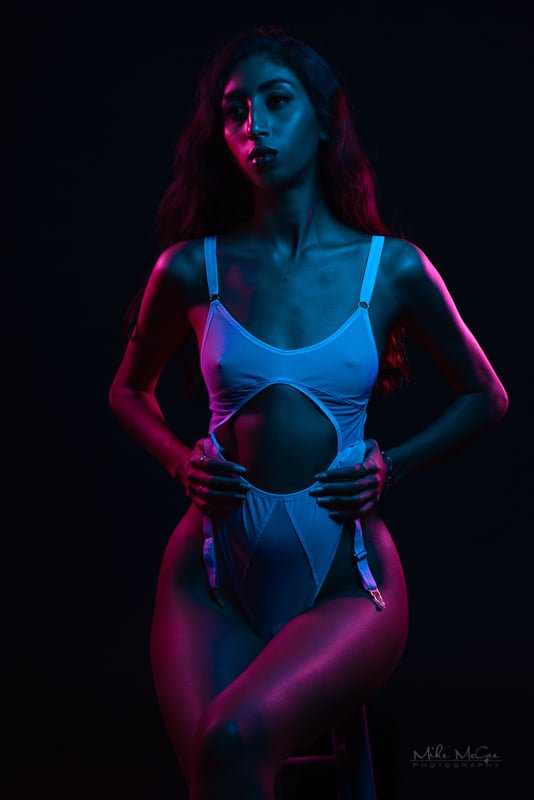 Want to learn more about a photoshoot or have a question?
Interested in a photoshoot? Just use the contact page here to email me with any photo session ideas you may have. If you are interested in portraits or headshots, I shoot professional portraits and professional headshots both outdoors with natural light and/or strobes, or in my San Francisco Bay Area-based photo studio with a wide variety of backdrops and lighting options for many types of projects. Whether you need fashion photography, portrait photography, yoga or fitness photography, headshot photography, an online dating profile photographer, beauty headshot photography, artistic extreme colored gel hypercolor portraits, product photography, modeling digitals for agencies, or anything in-between, I offer various packages for many budgets. I look forward to hearing from you. Let's shoot!
---
You might also like